A Provider of Quality Artesian Portable Hot Tubs and Finlandia Saunas in SE Michigan
Providing services to architects, designers, builders and homeowners seeking heat-related therapies.
---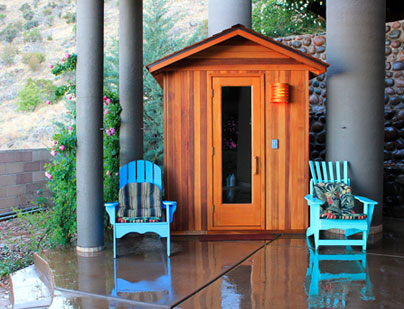 Welcome to the tranquil world of healing waters and heat therapy.
As a family-owned business that has been serving our local communities for over 30 years, Metro Detroit trusts us to provide high-quality design and installation services for custom saunas and portable hot tubs in homes and businesses. We're motivated by our mission to provide superior hydrotherapy, added comfort by design and the most relaxed atmosphere to enhance your therapeutic experience.
Our goal is to soothe the body, mind and spirit by providing multiple forms of therapy to alleviate stress, tension and chronic pain while enhancing our customer's lives and promoting family value.